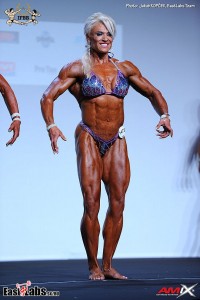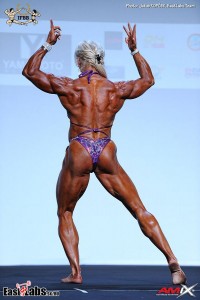 5th in the taller (over 163cm) of the two Physique classes, the big and beautiful Czech dream
Alena Hatvani
was Swoon of the Show as far as ol' Swell here is concerned.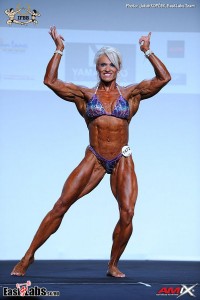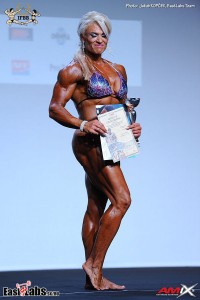 She seemed slightly nonplussed by her placing, and though that may just be me projecting my own feelings onto her facial expression as she held her trophy, it wouldn't be the first time the biggest, most muscular woman in a Physique line-up was put out by a decision. Alena had more luck earlier in the season though, winning in New Zealand and Malta, and finishing 2nd and 3rd in Malta and Australia respectively.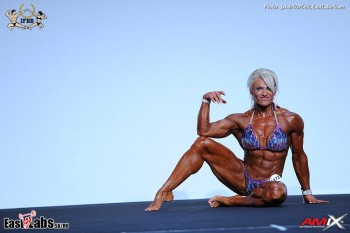 She's been busy. This was Alena's
sixth
contest of the year, in fact, the first year she hasn't competed in a "natural" federation, the first year she has competed since 2014.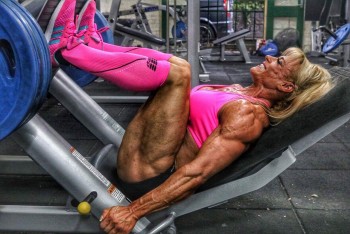 My preparation for the IFBB shows lasted for 19 months,
she told
Ronnie.cz
earlier in the year.
I wanted to work on my shortcomings, it takes time. I devoted a lot of energy and time to myself, to getting some muscles.
She certainly succeeded.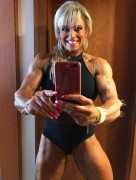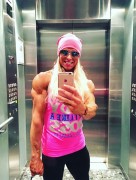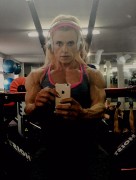 You look at her and you see a Bodybuilder with a capital B, don't you? And perhaps she'd rather be competing in that division.
It is a shame that Female Bodybuilding has fallen on hard times,
she says,
but I believe that better times will come.
Until then, a European beast like Alena has no choice but to walk the fine line between approval and disapproval from Physique judges. Only if she wins one of the big shows such as this one will she be able to compete in the IFBB in a Female Bodybuilding division. These are hard times indeed for women like Alena, but what a treat to watch her struggle.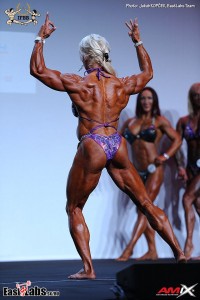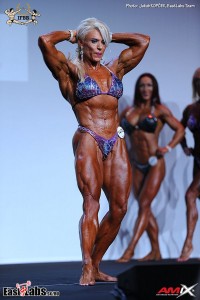 See Alena fresh from the stage - it's not a long clip, but she's glowing (and glistening with sweat and oil, so...)
here
, and you may want to drop by
her Facebook
too.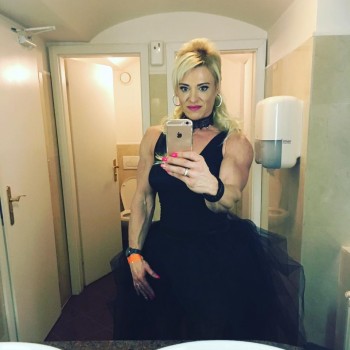 FMS will be off for a week next week. See you on the 23rd.